Items for Sale
Warning to all Sellers - Several of our members have had suspicious emails regarding the sale of cars/items. It is suggested that all sellers use common sense especially in dealing with overseas offers - these are often scams just trying to extract information (private and banking) from you. You have been warned! This is a sample of a scam:

Hello Michael,
Thanks very much for the mail. And am ready to purchase the Items from you. Concerning the payment for the Items, there is something i want you to know first because am financially down at the moment. There is one of my creditor in uk who is owing me £2000 and i want to inform him to help me to pay you on my behalf in that amount with a certified cashier cheque drawn in uk bank since am financially down at the moment. I will urge you to assist me when you receive the cheque and the deduct the cost of the Items which is £150 when the cheque has cleared, in sending the remaining balance to my shipping company who will be coming for the pick up arrangement of the Items in your house and all of my other consignment too in u.k. If this is okay by you do get back to me with your full contact details for the payment such as:-
1,Your full name on the cheque
2,Your full contact address including city, state, zip code and country.
3,Your full contact phone number.
I will be expecting to read from you as soon as possible.

As it says on the Home page: All contributions to this website only contain the personal opinions of the individual concerned. The Club accepts no responsibility for advice or information on this site or any other item of Club literature. Neither does any advertisement, featured imply an endorsement or recommendation by the Club.
If you would like to advertise here please send details to the webmaster.
Non-Members please note: We will publish your For Sale advert in two issues of the Magazine and on the website. for the princely sum of £10.00.
Please make cheque payable to NG Owners Club and send direct to: Magazine Editors: Chris & Su Hore, The Lodge, Hayle Farm, Marle Place Road, Horsmonden, Kent TN 12 8DZ (01892 723998) e-mail: ngoceditor@googlemail.com
Reminder: unlimited advertising in ChangiNGear is free to members but ads may be removed after 2 issues unless I am notified that you wish to re-advertise, Ads will also appear on the NGOC Web Site unless you specifically request otherwise. Ads may be accompanied by a photo and may be sent to me by post or email. Chris, Editor.
For Sale 14 August 2017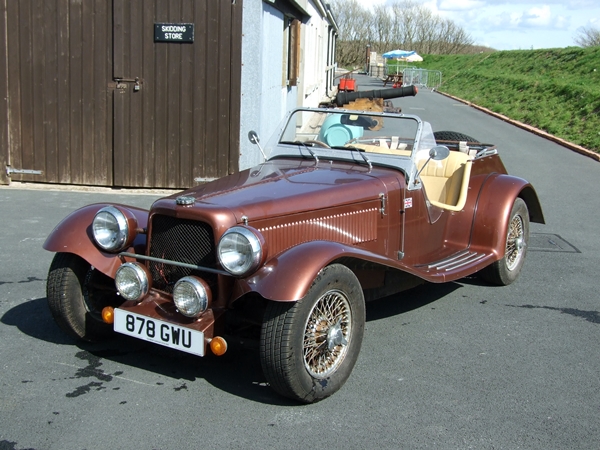 NG TF, MGB Based. 1800 cc, overdrive, stainless steel exhaust. Registered as NG. Kept garaged. V. low mileage. MOT. First registered 1969 (no road tax). More pictures available.
£7,500 ono. Contact: George; Mob: 07970 171286; Email: ggvendition@gmail.com

For Sale 15 July 2017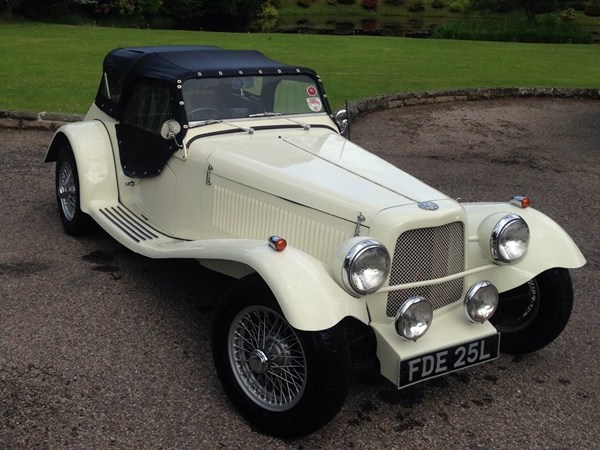 NG TF FDE 25L First Reg. 10/04/1985 (no Road Tax)
White with black leather seats. MGB based. 1800cc with O/D box.
Professionally built. Garaged. MOT. 5 x No wire wheels. Excellent tyres.
Full weather equipment. Records of parts, MOT's etc.
Great condition.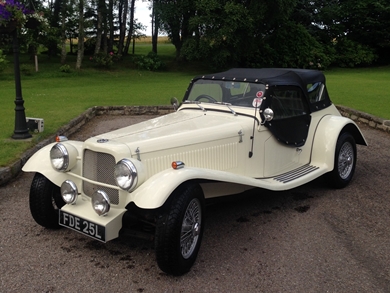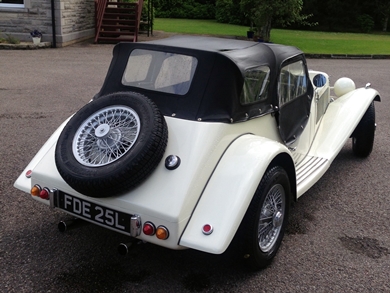 For Sale 4 July 2017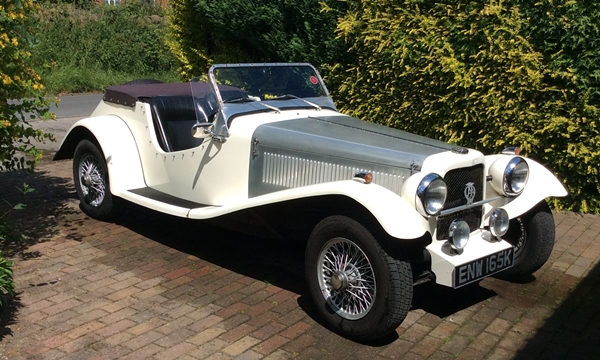 NG TF 2+2 for sale. MGB 1.8 running gear, overdrive, full hood and tonneau, MOT, garaged. Good runner full service history, 37,700 miles with new starter motor and battery.
Reluctant sale - £7,500
Contact Nick on 07793 414437 or email nrhodeskpi@aol.com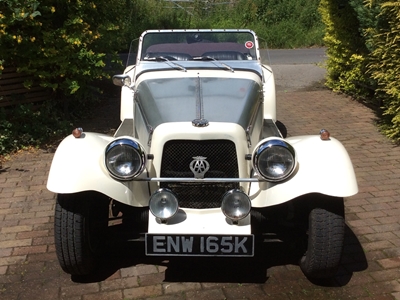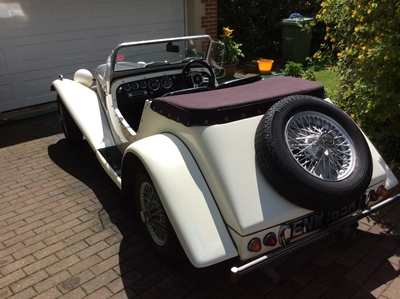 For Sale 4 May 2017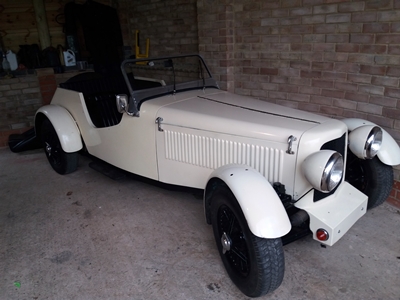 NG TD, MGB based, 1800 engine + 3 sync box + overdrive. This car is in very good condition and up to MOT standard. The engine has good oil pressure when hot + good compression. It has wire wheels and 5 x good tyres. The body tub is white.
There is no V5 document for this vehicle. It was bought as a donor vehicle for my NG TF but it is too nice to break for spares.
Hopefully there is someone out there who can put it back on the road and enjoy it. Offers around £4250. Contact Mick on 07593 424 385. Redditch, Worcestershire.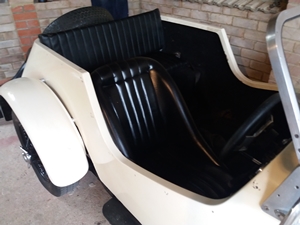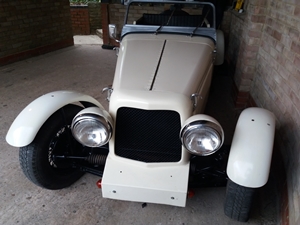 For Sale 25 April 2017
For Sale : Hood, Hoodframe & Tonneau for TA - Etc, etc


Hood is a bit scruffy & faded but no holes or rot.
Frame for the above will require a paint job
Tonneau cover, condition as hood

I'm sure there is a product that restores the colour on the 'double duck'.

Also available a 'ratty' vinyl covered wooden trunk for the rear end.

Naturally I am looking for huge offers for these beautifully 'patinated' items of enormous provenance, in line with the general thinking employed by the motor trade !
Rush now, before it's too late, get your offers in.

Contact : Michael Saunders
Phone : 01794323513 or 07587178085

Email : sondar@postmaster.co.uk
For Sale 8 October 2016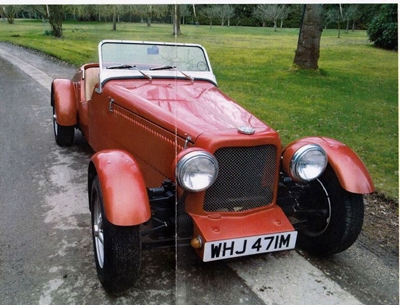 NG - TC :: 'Volcano'
Reg. No. WHJ 471M
Boat Tail style, Colour Red, beige seats
Professionally built 1997/97, MGB donor
SVA and 1st Registered 1st Sept '98
MGB 1800 engine, 4speed gearbox with Overdrive
Reecntly recommissioned with Service and MOT- March'16
Complete with Black Hood and Tonneau
Low mileage, 1500 since build. Dry garaged
Price : £8500 (or near offer)
Contact : Del Collar (Wokingham area)
Email to derekcollar@yahoo.co.uk
Or Phone 0775-960-7498