Just found this link to some Vosa news about MOT tests. Paul Bennett 17-11-13
NOTICE to ALL MEMBERS ChangiNGear :: October 2013 Mailing - Message from the Editors
We need to make you aware of a problem with the mailing of the October issue. So far we have had two reports of Members being charged 'excess postage' for their copies this week. read more... 14-11-13
What else do NGers get up to? Mike Greenland tells us about his
adventures in the Caribbean this summer... 3-11-13
The August issue of ChangiNGear has been added 29-10-13
Photo Competition another added... 16-10-13
Wanted section updated 16-19-13
Another added to the For Sale section 5-10-13
Photo Competition
There are some twenty excellent entries now posted on the Club Website.
There is now the need to judge the winners and I am asking members to do this enmasse.
Please look at the entries and judge which you consider to be the best twelve for a Calendar and from these pick your 1st, 2nd and 3rd for the Competition.
Please email your results to me at ngoceditor@gmail.com
The Winner will receive a free copy of this year's NGOC Calendar
2nd Prize — an NG Mug and 3rd Prize —an NG Pen
Closing Date for Voting : November 17th
Thank you.
Note : Editors reserve the right to adjust the selection of calendar photographs for content,
quality & suitability if they see necessary
Su Hore 29-10-13
---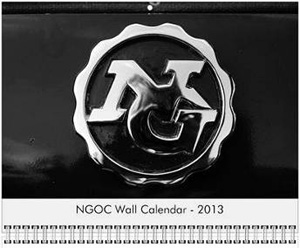 NGOC Wall Calendar
We are intending to again produce a Wall Calendar for next year. The format will be the same as previous but will use the winning pictures from the Photo Competition.
It is hoped that the cost will be the same, or only a little more than last year. £8.20 (max) including P & P.
We need to achieve a quantity of 50 in order to achieve the best unity price.
It would be most helpful if members would pre-order their Calendar.
Please send me an email (ngoceditor@gmail.com) to advise the quantity you require. I would be grateful if you would do this by the 15th November.
Thank You
Chris Hore 29-10-13